Jumpstart your diversity, equity, and inclusion work to develop greater cultural literacy, humility, and competence. Specific interventions and engaging activities are provided for a range of skills, knowledge, and abilities.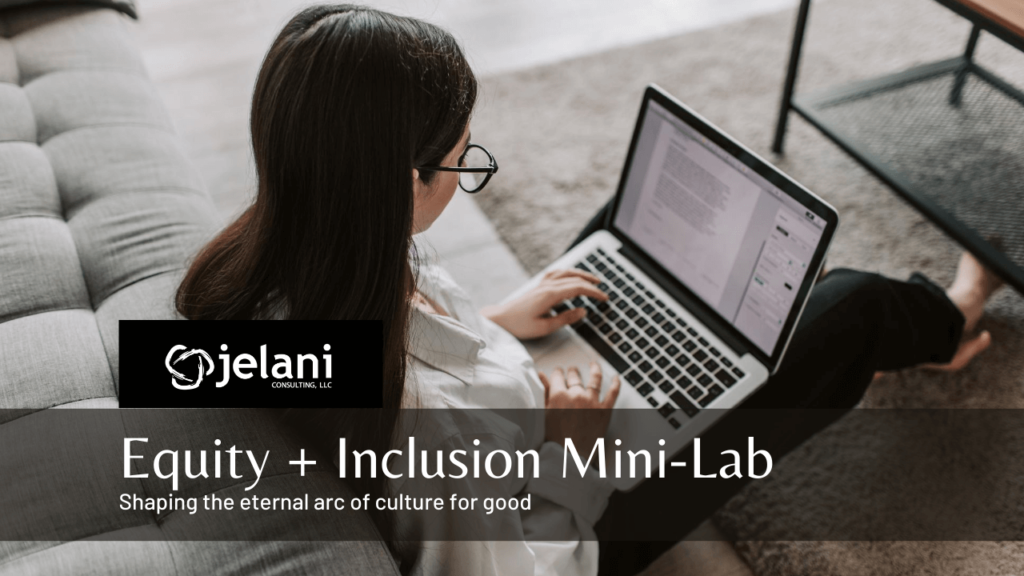 The Equity Clinic (60 minutes) - Coming Soon
Continuing your personal diversity, equity, and inclusion journey requires having a clear understanding where to start your work. The Equity Clinic provides a robust cultural assessment tool offering statistically valid information to help determine your superpowers and growing edges to build upon and advance your cultural proficiency with individualized feedback. Experience a personalized, online interactive to explore the biggest challenges and identify manageable goals to hone over the next six months to a year.
Six-Week Equity + Inclusion Bootcamp - Coming Soon
Developing and executing on a cultural proficiency and competency strategy is intended to deepen participants' cultural self-awareness and cultures different from your own. The goal of this engagement is also to equip people with the tools, systems, and skills in place to improve your ability to bridge across cultures. The Equity Clinic is a prerequisite in preparation to have the opportunity to:
Be familiar with the benefits of diversity, equity, inclusion, and cultural sensitivity
Review the process of change needed to make effective progress
Receive a comprehensive review of the cultural sensitivity model
Learn practical ways to develop greater cultural proficiency and competency
Participate in specific interventions and activities
Identify various strengths and learning goals to map out next steps